Your browser is outdated, this site will not work correctly. Please upgrade your browser to its latest version to improve your experience.
The new Enhanced Gottman Relationship Checkup is available for clinicians and is replacing this website.
Please be advised that as of March 15th, 2021 you will no longer be able to invite new couples on this website. All existing assessments and recommendations for therapy will remain here as an archive. For more information please see this announcement.
If you have credits remaining, please contact customerservice@gottman.com to transfer your credits.
The Gottman Relationship Checkup
Information for Clinicians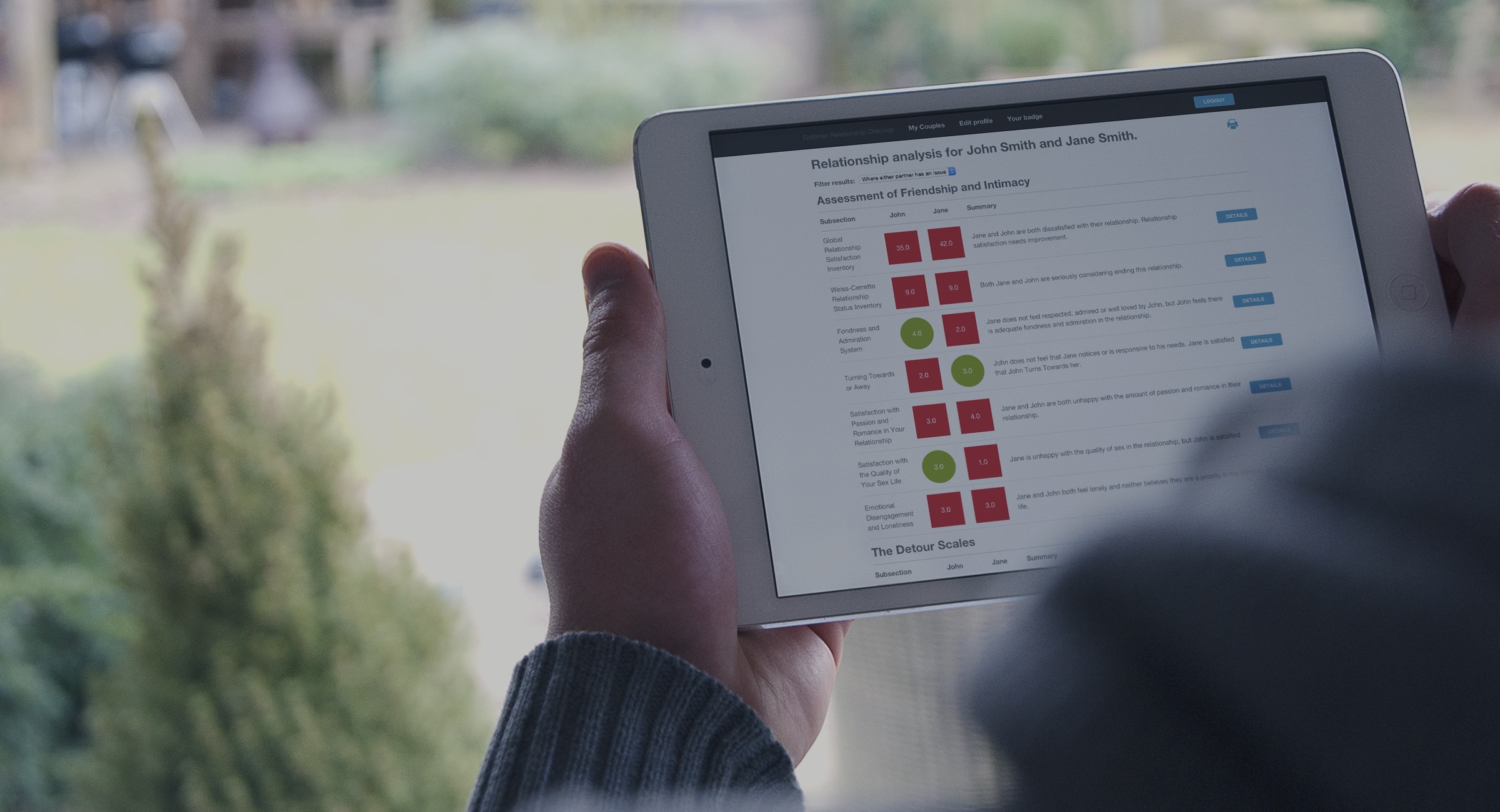 The Questionnaire
Developed from over 40 years of research with thousands of couples, this relationship assessment relies on intensive, detailed, and evidence-based information on why relationships succeed or fail.
Fully HIPAA compliant, the questionnaire consists of 480 questions about friendship, intimacy, emotions, conflict, values, and trust, as well as parenting, housework, finances, individual areas of concern, and more.
How does it work?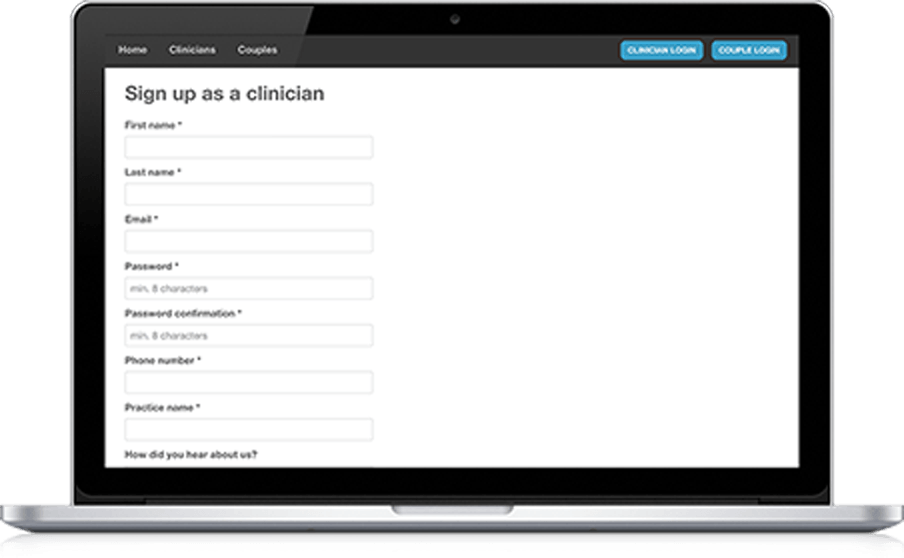 1. Apply to become a member
Clinicians must first apply to become a member of The Gottman Relationship Checkup. You must be a counselor, therapist, clergy, or other mental health professional working with couples. You do not need to be licensed or trained in Gottman Method Couples Therapy. There is no cost to become a member.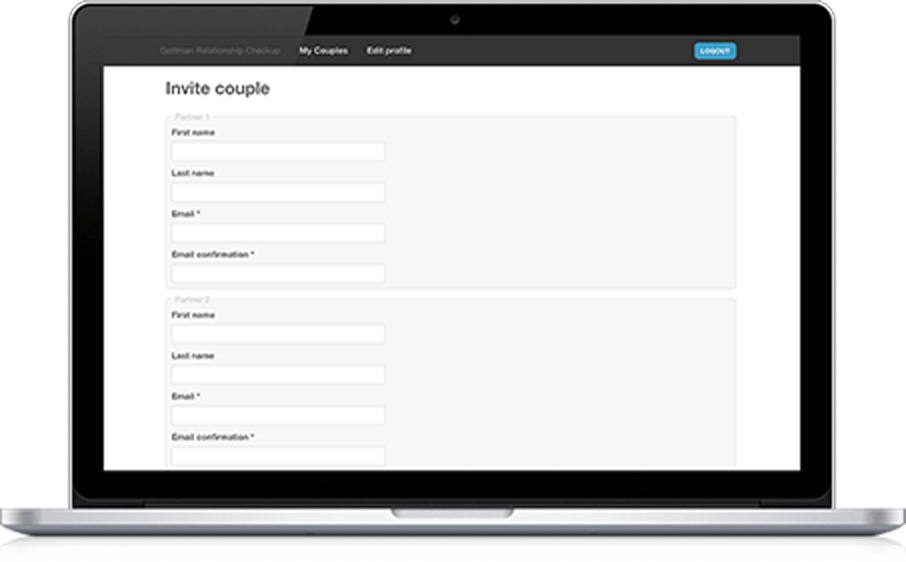 2. Invite your couples
Once approved, you can invite your couples to complete the questionnaire. There is a $29 fee per couple. Before the couple can start the assessment, each partner must create a personal profile that requires them to have a unique login and password. This password is specific to their information and responses. Neither partner can access the other's information at any time, and we encourage that they not share their information with each other.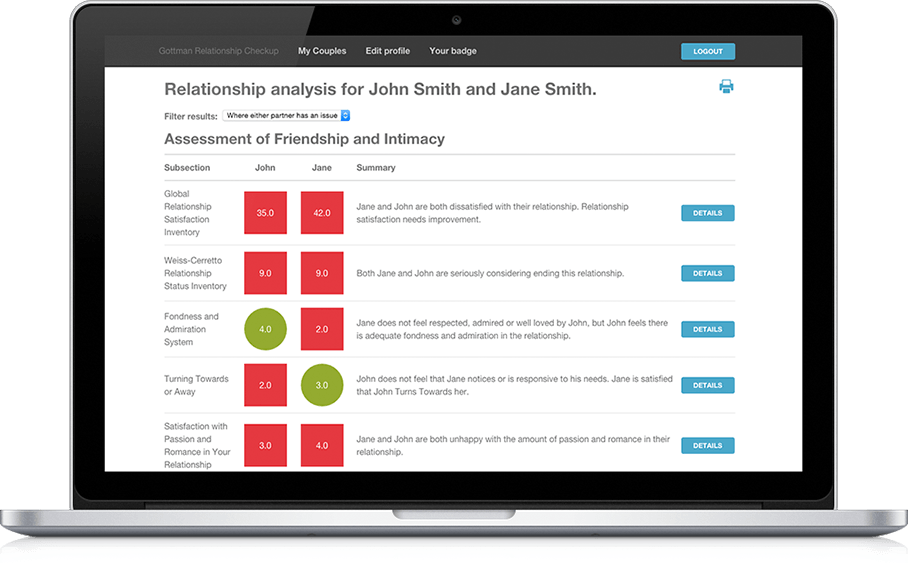 3. Receive detailed assessment
When both partners have completed their individual questionnaires, you will receive a notification that the scores, areas of concern in the relationship, and suggested treatment options are available on your clinician's dashboard. After receiving the scores, you will be able to review the analysis with the couple and discuss any suggested steps for improving their relationship.